2021 – 2022 Series B Club Champions
Congratulations to Jason O'Connell and Csaba Pazmany defeating Shana Roberts and Peter Espo in a tight 3 set championship match!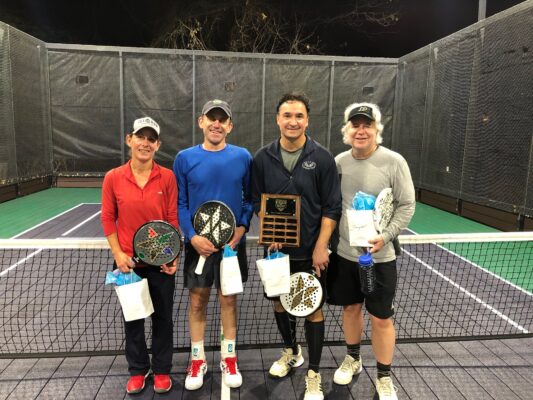 Series B – Director: Steve Rex
For any questions please contact the Series Director, Steve Rex at srex04@gmail.com
Each player must have a PTI of 25 or higher but the combined team must have a PTI of 60 or higher at the time of registration. (qualifying analysis: Allows a 25 to play with a 35, or a 30 and a 30, or any other combination of 60 or greater).
Current Registered Teams – 10 Teams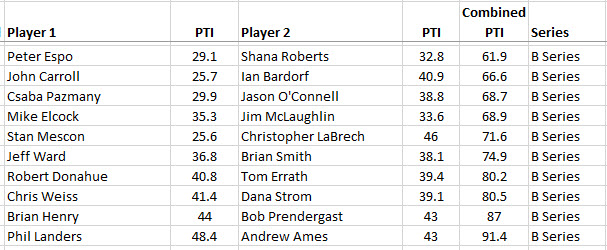 Series B Bracket & Match Results
click to enlarge bracket image